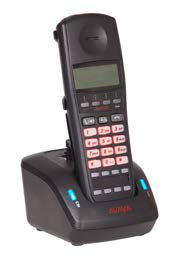 Avaya IP Office supports 12 expansion modules providing a combination of up to 384 analog, digital, IP, and 3rd party SIP telephones, with capacity for 16 analog trunks or 8 digital trunks (192 T1/PRI channels or 240 E1 channels). Optionally, SIP trunks are also supported. As with the IP Office 412, additional analog trunks can be achieved by using Expansion Modules. Optional support for up to 128 voice compression channels is available.

The Avaya IP Office system includes a robust set of tools for administration (Manager), call tracking (SMDR), system monitoring and diagnostics (System Status Application). The ability for users to manage their own calls is supplied through a simple GUI (Phone Manager). Phone Manager functionality can be enhanced through simple licensing and to support IP softphones.

When needed, add additional applications, including:
Synchronizing voice mail messages in an email inbox for easy message management
Scheduling conferences
Uploading documents for real-time viewing
Managing audio privileges for conference calls
Using agent reporting and wallboards for call center environments
The Auto Attendant application enables callers to route their calls to the relevant department/person without the need to speak to an operator/receptionist. Receptionists/operators can take advantage of the SoftConsole GUI application to present a professional view of the business to all callers. TAPI (Telephone Applications Programming Interface) support enables IP Office to be linked to Microsoft Outlook and other popular desktop applications for screen pops and PC-based telephony management.
AVAYA IP Office

supports digital endpoints including the 5402, 5410, and 5420 phones along with the new 1403, 1408, and 1416. Add a Voice Compression Module and you can use the AVAYA new feature-rich 5602, 5610 and 5620 as well as the 1603, 1608, and the 1616 IP phones. IP Soft Phones can be enabled through PhoneManager Pro. This flexible approach enables AVAYA IP Office to adapt to your changing requirements; future-proofing your investment.